The Copa América started on Sunday, the results of the first corona tests were announced today. "31 players and delegation members have tested positive for Covid-19", the Brazilian Ministry of Health announced. In addition, at least 10 hired employees, just think of the staff of the hotels where Messi and co stay, have been infected. No overview was given. of the number of cases per delegation, but earlier it was announced that Bolivia, Colombia and Venezuela have been hit hard, Venezuelan national coach Peseiro was even forced to suddenly call up 15 (!) new players.
The numbers are a serious blow to the Copa América, which already had no credit. Initially, the tournament would take place in Colombia and Argentina. Because the corona virus still wreaks havoc there, the South American championship moved to Brazil, which has actually been ravaged even harder by Covid-19. Brazilian President Jair Bolsonaro, who always regarded the virus as trivial, agreed.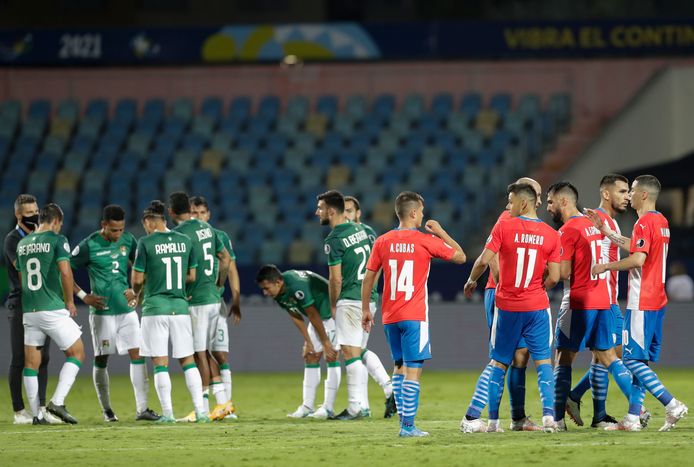 Criticism
A storm of criticism erupted. Several pressure groups had asked the Supreme Court to ban the tournament, but were blunt. Major sponsors such as Mastercard, Ambev (AB Inbev) and Diageo stated that while they will honor their contractual obligations, they did not want to see their logo on the tournament. And the concerned players themselves also made themselves heard. With Brazil in the lead. Messi, Suárez and other South American stars were warmed to expressing their envy, but in the end a boycott was not forthcoming. "We are against the organization of the Copa America, but will never say no to the Selecao," Neymar and co said in a joint statement. So the Copa started. Although with the necessary measures, they promised. So now there are 31 positive cases…
In the country of 210 million inhabitants, nearly 17.4 million Brazilians have been infected with the coronavirus, and more than 488,000 people have died in connection with Covid-19. Brazil is the country worst hit by the pandemic after the United States and India.