The semi-finals were also fully English. Selby eliminated Stuart Bingham (WS-18) 17-15. Murphy beat Kyren Wilson (WS-6) 17-12, after catching a 4-10 and 9-12 deficit. From the last fifteen frames "The Magician" won thirteen. In doing so, he finished in style, with breaks of 76, 78, 91, 117, 77 and 58 in the last six frames. With a 144, Murphy also has the highest break of the tournament to his name. He lost it in his eighth final against the Chinese Yan Bingtao (WS-10).
37-year-old Selby can win the World Cup a fourth time on Monday. He previously did that in 2014, 2016 and 2017, after having already become runner-up in 2007. Murphy's name has also been on the honors list. In 2005 he made his name known to the general public as a qualifying player. He subsequently reached the final twice more, in 2009 and 2015, but John Higgins (WS-5) and Bingham kept him from a second title. Selby has a total of nineteen ranking tournaments to his palmares, Murphy, one year older than Selby, is at nine. They both already completed the Triple Crown, with the UK Championship and Masters in addition to the World Cup.
Selby leads 21-17 in the mutual confrontations. "The Jester from Leiceser" also won the youngest game, at the end of September in the semi-finals of the European Masters (6-3). At the World Cup they only played against each other once before. In 2007 Selby kept Murphy out of the final 17-16.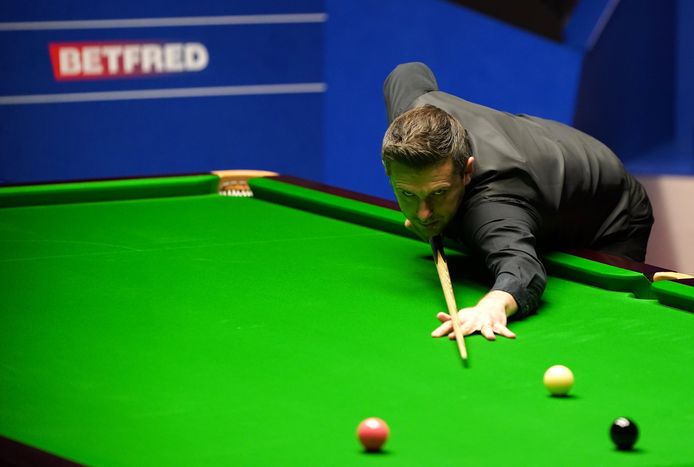 "Being in the final again gives an incredible feeling", responded Selby. "All those hours of training, always being away from home and family, all those sacrifices, this makes it worthwhile. In the final I will have to be my best to beat Murphy, he plays great snooker again. We grew up together, less than a year has passed between us. We used to play against each other in Willie Thorne's club. I was 14 at the time, he was 15. And now we are still fighting each other. "
"It didn't look good, but I kept telling myself that the finish line was nowhere in sight," said Murphy. "In such long races you always have ebb and flow. The support from the public really helped me. I've always needed that. The best psychologists say that you should enjoy it to perform at the top, but this season it was often really not fun in those empty halls. A second world title would mean everything to me. It would be great to join the select circle of players who have won the World Cup more than once (there are now six). Selby is the favorite, but after him I have the best chance of winning the World Cup. "
The tournament winner will collect 500,000 pounds (575,000 euros) on Monday, the runner-up will receive a check for 200,000 pounds (230,000 euros). Selby will be the new number two on the Order of Merit anyway, after Judd Trump. Murphy becomes number three in the world with a win and number five with a loss. Luca Brecel, eliminated by Bingham in the last preliminary round, rises from 47th to 39th place.