The day after the Tour of Flanders, the opening stage of the Tour of the Basque Country was on the program. The Spanish stage race started with a tough opening time trial of 13.9 kilometers. Immediately after the start, the riders were presented with a climb of 2.4 kilometers at 7.3%. There were peaks in that climb of up to 11%. The final climb had strips of up to 19%.
It was the first time that Roglič and Pogačar crossed swords since the Tour de France, where Pogačar kept his compatriot from the overall victory in extremis. Roglič was the only favorite for the overall victory to start early and thus quickly set a first target time. It took a long time for someone to get close to the Slovenian, but then Brandon Mcnulty rolled off the starting podium. The young American was five seconds faster at the intermediate point, but had to yield two seconds at the finish to the Slovenian from Jumbo-Visma.
Favorites for the overall victory like Carapaz, Landa, Carthy and Geoghegan Hart lost a lot of time today and will have to attack in the coming days. The young West Flemish Mauri Vansevenant drove a great time trial. He was the best Belgian with an eighteenth place. He will undoubtedly show himself this week. The rider who started last was Tadej Pogačar. The 22-year-old Slovenian was two seconds faster than compatriot Roglič at the intermediate point, but fell completely silent. In the end he only finished fifth. Roglič is also the first leader.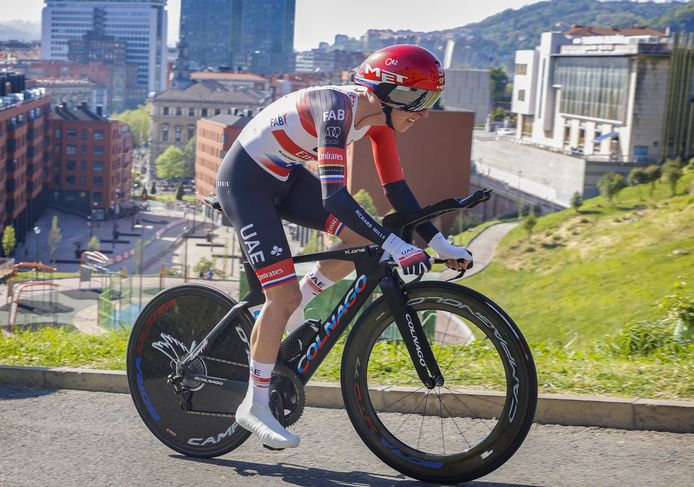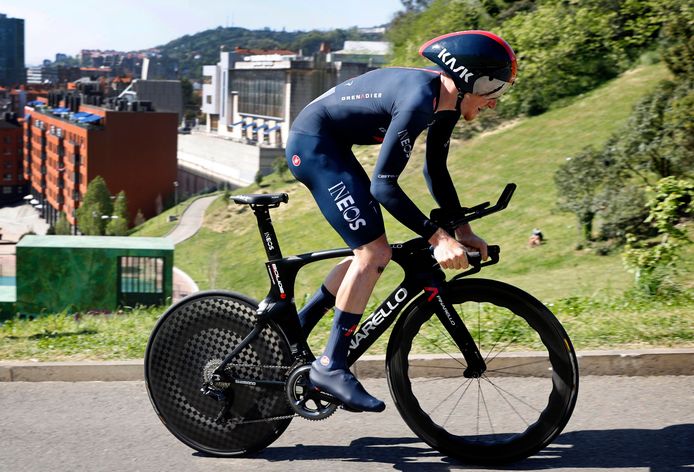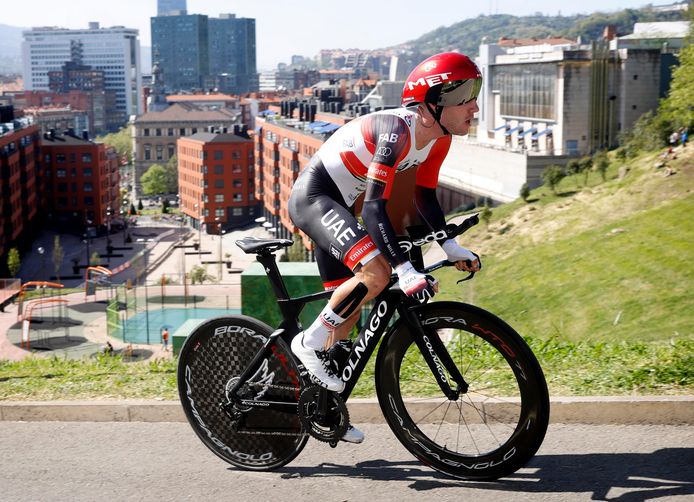 Roglič: "It's a great day for our team"
"It's great to be back here again," Roglič said in the flash interview, "I'm happy with my performance. The other teammates also did well, it is a great day for our team. "
The time trial had some vicious climbs, typical of the Basque Country, and Roglic proved to be stronger than McNulty and great rival Pogacar, fifth in the result. "The time trial was special, as always here in the Basque Country. I love these races and I already won some time trials here (in 2017 and 2018). This was another great challenge, with that steep final climb. "
"It's not all about Tadej and me in this match. There are other good riders participating and it is only the first stage. This is a good day for us, we need to keep the focus and I look forward to what follows. Of course I would love to wear that leader's jersey to the end, but we'll see how the coming days go. Whatever happens, I'm going to give the best of myself. "